ABOUT US
find your book with us
Welcome to Biato Publications, an Affiliate of Biato Book Centre Limited. We are the Market leading Independent Online legal bookshop for Law books, Reference books and Professional books.
Whether you are a student just starting a Career in Law, an Experienced Practitioner, Magistrate, Judge, Librarian, or an Officer in a Legal Department in any Organisation, we have the means to make your life easier.
The Company was founded by Late Chief Babatunde Ibironke (SAN) Former Director of Nigerian Law School, when he saw the need for a law bookshop to provide for the above-mentioned people when he retired in 1993.
Our highly successful approach is founded on the personal level of service we provide to our customers and the Professionalism with which we operate.
Our Success is also based on our Professional approach to listening to our customers and delivering what they want.
We Offer our customers an integrated information supply service for subscriptions, journals and books from all Publishers supported by friendly customer service teams who are available, when needed on direct dial numbers or email.
It has been our Honour to supply books to Major Law Institutions, not limited to but including Ministries of Justice, Legal Departments of Institutions, Law Libraries of Various Universities, Central Bank of Nigeria, National Industrial Courts, State High Courts, Federal High Courts, The Courts of Appeal and the Supreme Court.
We maintain a friendly and knowledgeable National team of account managers to act as front-line support to our key customers.
We also maintain First Class Publisher Relationships to ensure continuity of supply to all our customers.
We hold an Impressive Stock covering all Law subjects for all. Experienced and knowledgeable staffs are on hand to deal with your order and advice on stock availability and we can order direct from the publisher any title in print which is not currently in our stock.
Although We carry a wide range of stock, inclusion of a Title on this Website/Pricelist does not guarantee that we have a copy on the shelf. Some titles have to be ordered in from the publishers before dispatch. Publishers typically take about 7 days if we have ordered locally and a month if we have ordered internationally but this can vary considerably.
The Availability status on the Website is the latest Information we have from the Publisher regarding their stock (e.g. In print, not yet published, out of print) place email or telephone if you require more information about the expected delivery date for a particular title, current stock.Availability is always shown where possible (ranging from No stock to Plenty of stock).
We hope you enjoy browsing the Online biatopublications website now with a catalogue of over 2000 Titles across the full range of Legal disciplines.
For ease of reference, find Attached our Current list of both Local and Foreign books and their prices. Our prices are affordable and we are willing to send our representative to meet with you at any time convenient for you.
Please send us an email or call us if you request any other information on the above stated email addresses or numbers.
We await your response and count on your patronage.
Founder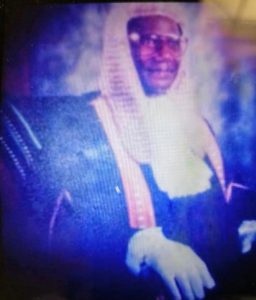 Late Chief Babatunde Ibironke SAN,former Director Nigerian Law School.
Our Mission
Notice
: Trying to access array offset on value of type null in
/home/onlykdvk/biatopublications/wp-content/plugins/kingcomposer/shortcodes/kc_feature_box.php
on line
19
Notice
: Trying to access array offset on value of type null in
/home/onlykdvk/biatopublications/wp-content/plugins/kingcomposer/shortcodes/kc_feature_box.php
on line
19
Our Vision
To be the go to online book shop for all law books, both Nigeria and Globally
What next's
To be a customer centric online store
Our Clients
It has been our honour to supply books to major law Institutions, not limited to but including
State High Courts
Federal High Courts
Various Law Firms
The Supreme Court
Ministries of justice
The Courts of Appeal
Central Bank of Nigeria,
National Industrial Courts
Legal Departments of Institutions
Law Libraries of various Universities
Bussiness Strategy
With a well planned and structured logistics department, we deliver to you anywhere in Nigeria in a timely way;
Want to set up your law library or just want to buy a law book and not sure how to go about it, you are welcome to discuss with us.
We keep stock of both local and foreign books. If there is a specific book you are looking for and it not on our website, please feel free to talk to us.
Biato Publications
B14,Providence mall Providence way Lekki.
6 Days a week from 9.00 am to 6 pm
info@biatopublications.com.ng